DIAMOND FOOD ENTERPRISES DROP OFF CATERING SERVICE
Sometimes you don't need our wait staff to help with your event. So we created our drop off services. Choose 2 Entrees, 2 Sides, 1 Salad and 1 Dessert and we'll drop it off with tea and paper products. Perfect for that working lunch, corporate meeting or lunch and learn.
Entrees

– Spaghetti and Meatballs
– Meat Lasagna
– Baked Ziti with Meat Sauce or Marinara
– Fettuccini Alfredo with Grilled Chicken
– Penne Primavera
– Baked Chicken Breast
– Fried Chicken Breast
– Diamond Chicken Salad
– Memphis Style BBQ Chicken
– Rosemary Chicken
– Chicken Piccata
– Chicken Marsala
– Herb Grilled Chicken
– Chicken Parmesan
– Chopped Steak with Mushroom Gravy
– Hamburger Sliders
– Pulled BBQ Pork
– Grilled or BBQ Pork Chops
– Cajun Pork Chops Grilled Vegetables
Sides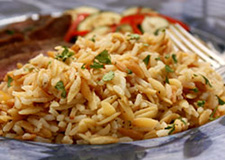 – Green Bean
– Squash Casserole
– Green Bean Casserole
– Black Beans
– Glazed Carrots
– Mediterranean Spinach Salad
– Rice Pilaf
– Macaroni and Cheese
– Corn
– Stuffing
– Seasonal Vegetable Medley
– Garlic Mashed Potatoes
– Baked Beans
– Cole Slaw
– Black-eyed Peas
– Parsley White Potatoes
– Cheesy Potato Casserole
– Brown Rice
– Roasted Red Potatoes
– White Rice
Salads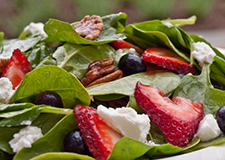 – House Salad
– Caesar Salad
– Berry Salad
– Pasta Salad
– Lima Beans
Desserts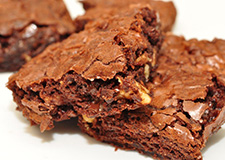 – Brownies
– Cookie Platter
– Fruit Platter
– Chocolate or Vanilla Pudding
– Banana Pudding
Choose 2 Entrees, 2 Sides, 1 Salad and 1 Dessert
CALL FOR PRICE
910-399-3811
Delivery Charge plus Tax for all orders. This is a drop off menu only, does not include full service or chaffers. Ice available upon request.
All orders will include dinner rolls, paper and plastic products and Ice Tea or Water.