We realize that sometimes you want your event to have its own flair. What we find as traditional you find as – not for me. So, we've compiled a list of menu items from which to choose for your own special flair.
Our prices include serving tables, table cloths and skirts, chafing dishes, sturdy paper or clear plastic products and clean-up. See the list of additional services we offer.
China service is available for an additional charge.
DIAMOND FOOD ENTERPRISES
Pasta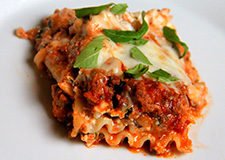 – Spaghetti and Meatballs
– Meat Lasagna
– Baked Ziti with Meat Sauce or Marinara
– Fettuccini Alfredo with Grilled Chicken or Shrimp
– Penne Primavera
Chicken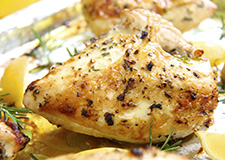 – Baked Chicken Breast
– Memphis Style BBQ
– Rosemary Chicken
– Caribbean Grill with Fruit Chutney
– Cajun
– Lemon Piccata
– Marsala
– Herb Grilled
– Parmesan
– Thai
Beef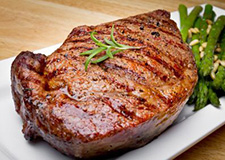 – Pot Roast
– Chopped Steak with Mushroom Gravy
– Burgundy Bourguignon Rosemary Tips
– Prime Rib with Au Jus
– Grilled Ribeye's
– Sliders
Pork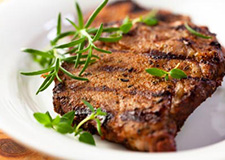 – Pulled BBQ
– Grilled or BBQ Pork Chops
– Cajun Pork Chops
– Island Pork Chops
– Roasted Pork with Stuffing
– Pork Tenderloin
– Sliders
– Chops Stuffed with Peppers, Onions and Mushrooms
Salmon

– Glazed with soy and Brown Sugar
– Blackened
– Piccata
– Stuffed with Crab Dip
– Rosemary Glazed
– Citrus Ginger Soy
– Citrus Herb
– Baked with Dijon Dill Sauce
Oysters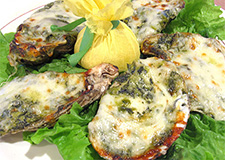 – Rockefeller
– Raw or Roasted on the half shell
– Fried
Tuna Steaks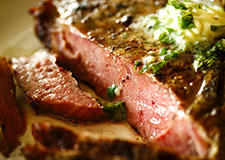 – Grilled, Baked or Seared
– Blackened
– Garlic Herb
– Lemon Butter
– Sesame Soy
Mussels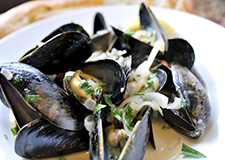 – Garlic White Wine
– Marinara with Toast Points
– Red Pepper Flakes with Garlic and Olive Oil
Scallops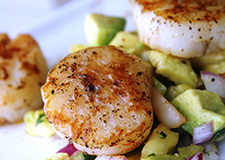 – Seared, Grilled or Blackened
– Bacon or Prosciutto Wrapped with Lemon Butter
– Garlic Cream Sauce
Shrimp

– Fried, Grilled, Sautéed or Blackened
– Scampi
– Szechwan
Appetizers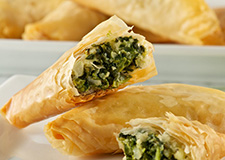 – Crab Dip with Crackers or Toast Points
– Fried Cheese Ravioli with Marinara
– Spring Rolls with Duck Sauce
– Cheese Platter
– Fruit Platter
– Spanakopita
– Crab Cakes
– Fried or Baked Chicken Wings
– Sesame Soy Cucumbers
– Bruschetta with Toast Points
– Cucumbers with a Dill Cream Sauce
Salads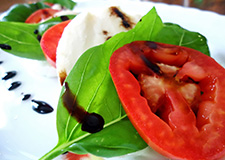 – House Salad
– Caesar Salad
– Berry Salad with Raspberry Vinaigrette
– Walnut Spring Mix Salad
– Caprese Salad with Balsamic Reduction
– Asian Salad
– Mediterranean Quinoa Salad
Salad Dressings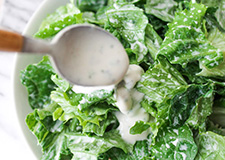 – Ranch
– Blue Cheese
– Honey Mustard
– Italian Vinaigrette
– Raspberry Vinaigrette
– Balsamic Vinaigrette
– Ginger Soy Vinaigrette
– Caesar
– Thousand Island
– French
– Russian
Sandwiches and Wraps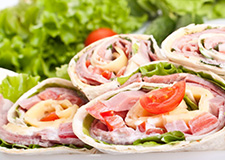 Breads
White or Wheat bread, White or Wheat Sub Rolls, Focaccia, Ciabatta, French, Italian
Wraps
Flour, Wheat or Spinach
Meats
Ham, Turkey, Bologna, Roast Beef, Pastrami, Salami, Capicola, Chicken Breast
Cheese
American, Cheddar, Swiss, Gouda, Provolone, Romano, Mozzarella, Muenster, Monterey Jack, Fete and Blue Cheese
Hot
Sausage and Peppers, Meatball Parmesan, Chicken Parmesan, Eggplant Parmesan, Grilled Portobello with Roasted Red Peppers, Grilled Chicken
Sides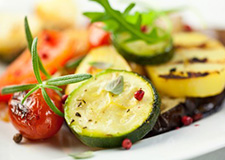 Grilled Vegetables, Haricot Vert, Squash Casserole, Green Bean Casserole, Black Beans, Green Beans, Glazed Carrots, Lima Beans, Pasta Salad, Rice Pilaf, Macaroni and Cheese, Corn, Stuffing, Seasonal Vegetable Medley, Garlic Mashed Potatoes, Baked Beans, Cole Slaw, Potato Salad, Black-eyed Peas, Parsley White Potatoes, Cheesy Potato Casserole, Brown Rice, Roasted Red Potatoes, White Rice, Baked Potatoes, Broccoli
We specialize in weddings, office parties, corporate meetings, faith based gatherings, Christmas parties. If you decide to entertain, we can create the meal for you.
A deposit is required to save a specific date on the calendar. We expect payment for the number of people you have us prepare for regardless of how many show up. If more show we will accommodate for the fee set per person. We expect payment on the day of your event. Taxes & Tips are not included.